in 1988 19 year old Tara Calico leaves for a morning bike ride and never comes back it was unheard of for any type of crime to happen of this magnitude in such a loving place her small town bands together to search for her months go on no additional answers.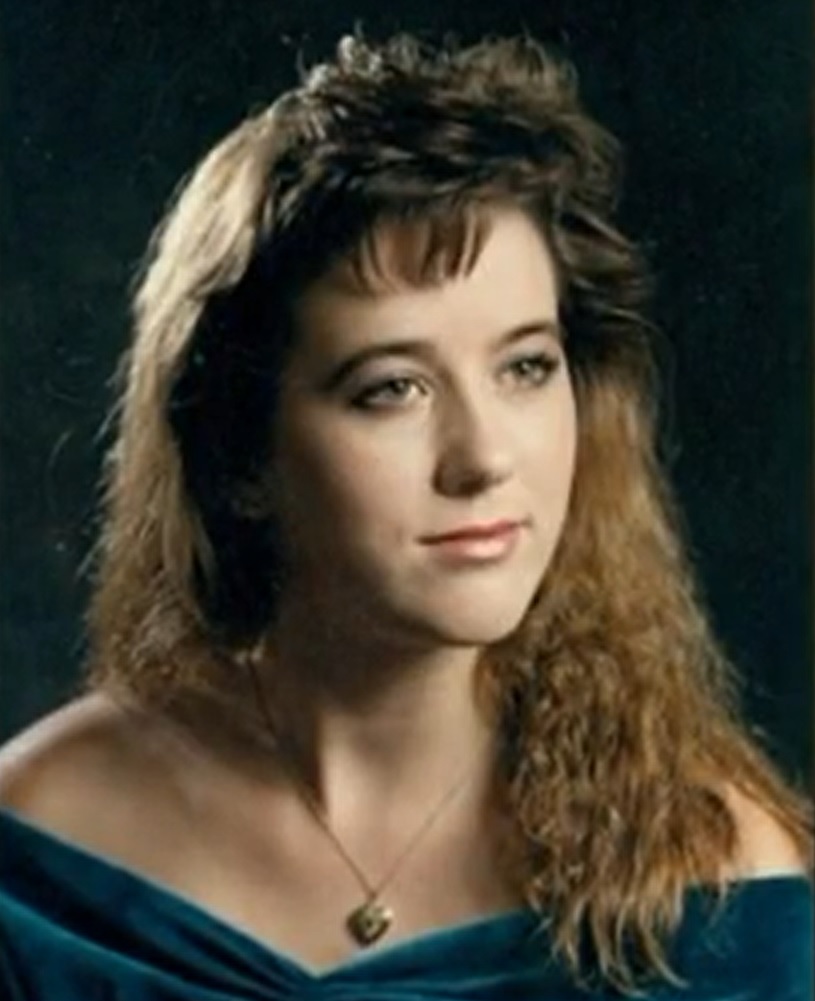 Then one day a picture pops up in Florida it was the picture that shocked the nation no one knew if the photo was a hoax or an ominous clue the girl in the polaroid looks just like Tara but is it her everyone thought it was her when were so sure it was her after more than 30 years are any closer to finding out what happened to tara calico.
A boy name Michelle dole Tara calico's sister and he been searching for her since september 20th 1988. Lived in a town called in new Mexico it's a small town.
Tara was a very active person she had been her entire life from the time she was little she was in peewee cheerleading she did softball she was part of the ski club she loved playing tennis Tara is a sophomore at the university of new mexico and enjoys riding her bike on the same route almost every day.
She would ride 17 miles out and 17 miles back it was a very isolated area and it was very serene it was time to herself.
On the morning of september 20th 1988 something goes wrong she told her mom that she was going to go out for her normal bike ride and that she'd be back because she was going to go play tennis with her boyfriend tara leaves at 9:30 a.m.
When her mother realized that she hadn't been back yet she jumped in her vehicle and went to go look for tara and expected to find her walking on the side of the road with her bike she drove all the way out as far as the 14 miles goes to the train tracks where she would turn around and come back and didn't find her she thought well maybe i just missed her there wasn't the same technology that there is nowadays.
There wasn't cell phones there wasn't even pagers it's not like tara to do something different than what she said she's going to do panicked tara's mom calls tara's boyfriend and police this wasn't a town where there was crime something had to have happened.
Her mother went out with her friends and her boyfriend on the search and she got real it was cold it was getting dark there's a storm coming in everybody was walking literally like two feet apart hand by hand across the both sides of the road and these empty fields driving up and down the highway looking for any clue the searchers find signs of tara two and a half miles south of rio communities are some tire tracks that look spun out on the side of the road it looked like there was a scuffle but you could clearly see the bike marks and the tire marks from the vehicle there's a broken piece of a yellow walk bin which she was reported to have had.
A walkman when she went on her bike ride to find the exact cassette player that she had it was bright yellow it was very distinctive it felt like tara was smart enough to leave a trail of things the search also turns up a cassette tape the tape itself was also found along highway 47 within three miles of rio communities.
Tara's mom stated that it belonged to her daughter multiple witnesses come forward all describing a similar scene they'd seen a girl riding her bike and a ford pickup truck trailing behind if there's a car running half on the road half off 10 miles an hour in a 55 mile an hour zone in a remote location and it's being reported sometimes it's 20 feet directly blind it certainly shows an indication that whoever was operating that ford pickup truck was intent on.
The young lady riding that bicycle said he saw somebody run from the front of the truck into the passenger side and jump in and that's when he saw tara on her bike and had the earphones and she hadn't he wasn't even aware of the truck behind her it didn't seem over the next five days a vast search started happening throughout day and night.
in search of horseback on foot with dogs they took boats out on the rio grande river which is nearby they contacted albuquerque resources and got rotc students out there to help us search on foot in the days following her disappearance the sheriff's department releases a sketch of the driver but it generates no leads tara's family is desperate Tara became like a myth like don't go out there or same thing will happen to her that happened to tara calico nine months go by without a clue then a mysterious photo surfaces on june 15th 1989 a polaroid was found placed down in a convenience store at port florida.
A lady coming out of the store who was doing business there she noticed it picked it up out of curiosity current affairs airs a photograph of a lady and a young man tied up mouths are duct taped in the back of the van.


FBI comes down and then becomes the lead investigative agency for this and a large large-scale media frenzy america's most wanted show and get flooded with a ton of tips a ton of information from all over the united states but does the photo hold clues to tara's whereabouts a book containing an indecipherable phone number is also found the significant thing about the book in the picture was there was a phone number in scribe on the binder of the book  and it could have been over 200 variations of a phone number 50 of them were only valid but they were never able to figure out  what that phone number was the nationwide.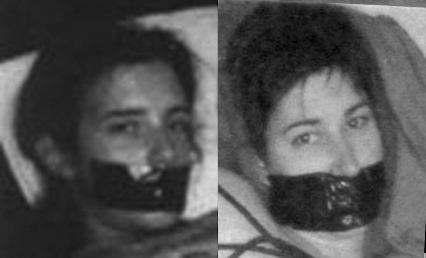 In june of 1990 one year after the photo surfaces Michael henley's remains are found he was supposedly identified and found up in the zuni mountains in new mexico and the official ruling of death was that he died of exposure both the fbi and scotland yard analyze the photo the fbi says it isn't tara.
It's not tara in the photo who is it one day turned into two days two days turned into a week a week turned into a month and it's been over 30 years and nothing it's been three decades since tara disappeared but investigators aren't giving up sergeant rowland at valencia county sheriff's department who's been in charge of tara's case for a couple years now has been working so hard on it he has also been so dedicated fbi.
Some sort of foul play took place that day september 20th 1988 and tara was taken or abducted or murdered or something michelle isn't giving up either she's working on a podcast with one of tara's old classmates melinda the pair believes the truth lies close to home people in town start talking little parties they theorize what might have happened.
Maybe those boys were cat calling her driving alongside of her harassing her and either purposely or accidentally hit her and that would be where the scuffle is on the side of the road maybe she panicked and said you're not going to get away with this or whatever and that's when things got worse her theory has been met with skepticism believe that the family of the individuals that did this were involved in the cover-up and believe that they know where tara's remains are or where they were and there's talk in the community that everybody knows what's happened to tara calico.
There's people out there that know exactly what happened those people need to come forward and trust FBI to act appropriately on that frustratingly if tara was murdered the law is not on her side any crime that had occurred to tara calico on september 20th 1988 the vast majority of those crimes that could have been committed the statute of limitations has long since been expired but her family will never stop searching for closure.