Afghan forces have hit back at the Taliban's rising assaults across several key cities in afghanistan.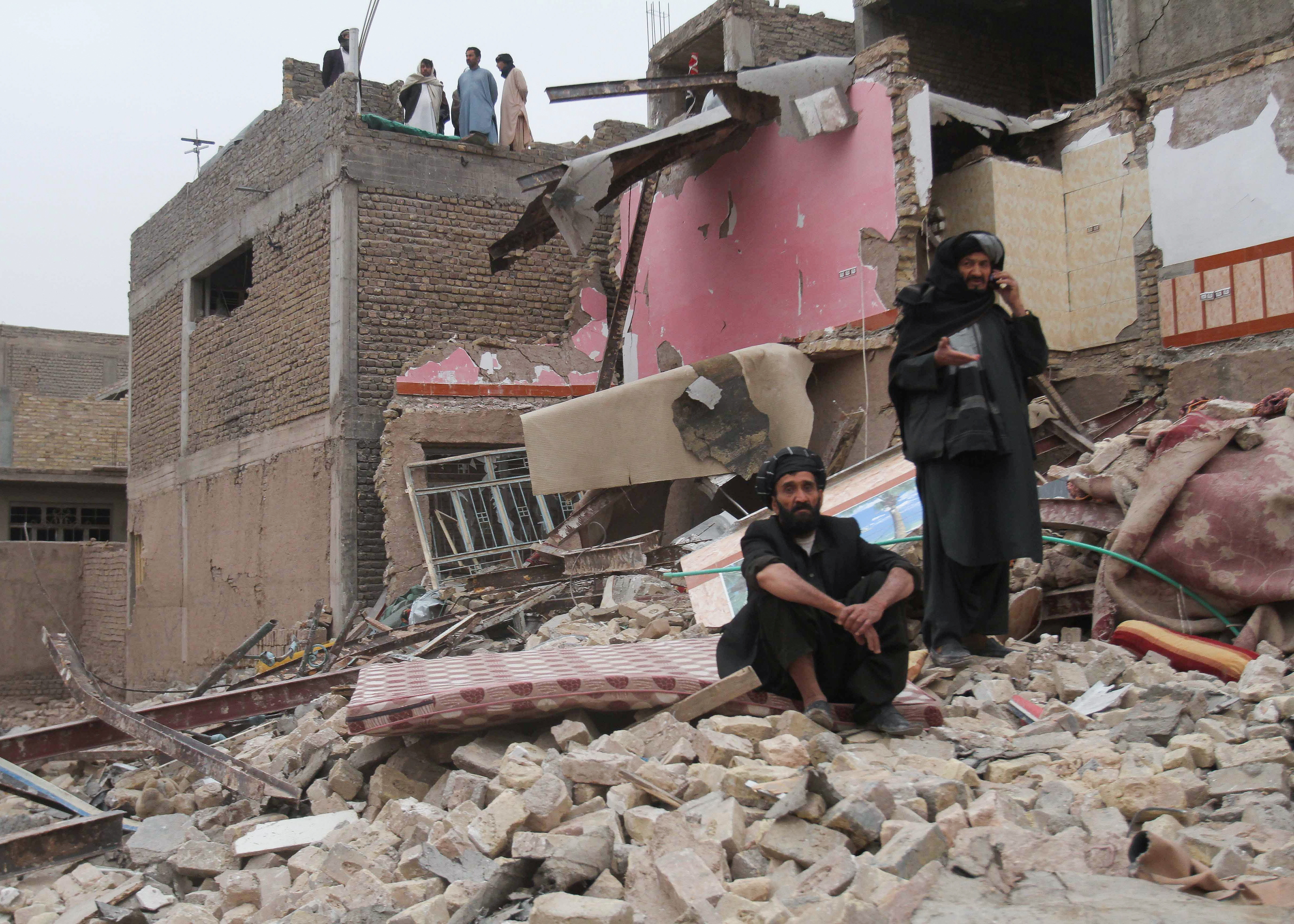 The Afghan government bombed Taliban positions after the insurgents swarmed major cities, hundreds of commandos were deployed to the western city of Herat while authorities in the southern city of lashkargah called for more troops to reign in the assaults.
Afghan airstrikes left schools dead humanitarian organization emergency said its hospital in Lashkargah was 90 full after receiving dozens of casualties in another day of dramatic clashes between the insurgents and afghan forces.
Fighting continued on Herrera's outskirts overnight with airstrikes targeting Taliban positions Herat provincial governors spokesperson jailani fahad said around 100 taliban fighters had been killed in the attacks.
The ministry of defence has also said that hundreds of commandos had been sent to Herat to help beat back the insurgent assault Afghan army spokesperson said, that three provinces Herat helmand and Kandahar are under emergency but the troops are ready to fight.
Kandahar were suspended after two rockets hit the runway before dawn Kandahar is afghanistan's second largest city and a former stronghold of the insurgents the taliban claimed the attack saying government warplanes were bombarding their positions flights resumed later on sunday after the runway was repaired.
The taliban's rapid territorial gains during the final stages of the U.S military withdrawal have been in largely sparsely populated rural areas in recent weeks taliban has brought increasing pressure on provincial capitals and seized key border crossings.
The final stages of withdrawal the U.S military has also carried out airstrikes against the taliban to help the afghan forces keep the insurgents from overrunning urban areas despite.
The risk of hitting civilians in heavily populated areas Afghan security forces have also increasingly relied on airstrikes to push terrorists back from the cities the government has repeatedly dismissed the steady gains The Taliban have retained seized afghan cities only briefly in the past they attacked the security forces they tried to overrun the territories the province of Lahgman is banned by the Afghan police most of these attacks by the taliban are coming late in the night in afghanistan.
The ground in afghanistan in this latest report he traveled to the province of langman which is just 150 kilometers away from kabul there too the taliban has made territorial gains the terror group control three out of the five districts of the strategically important province.