At least 92 people have been killed and dozens more injured after a fire broke out at a covid 19 isolation unit in iraq.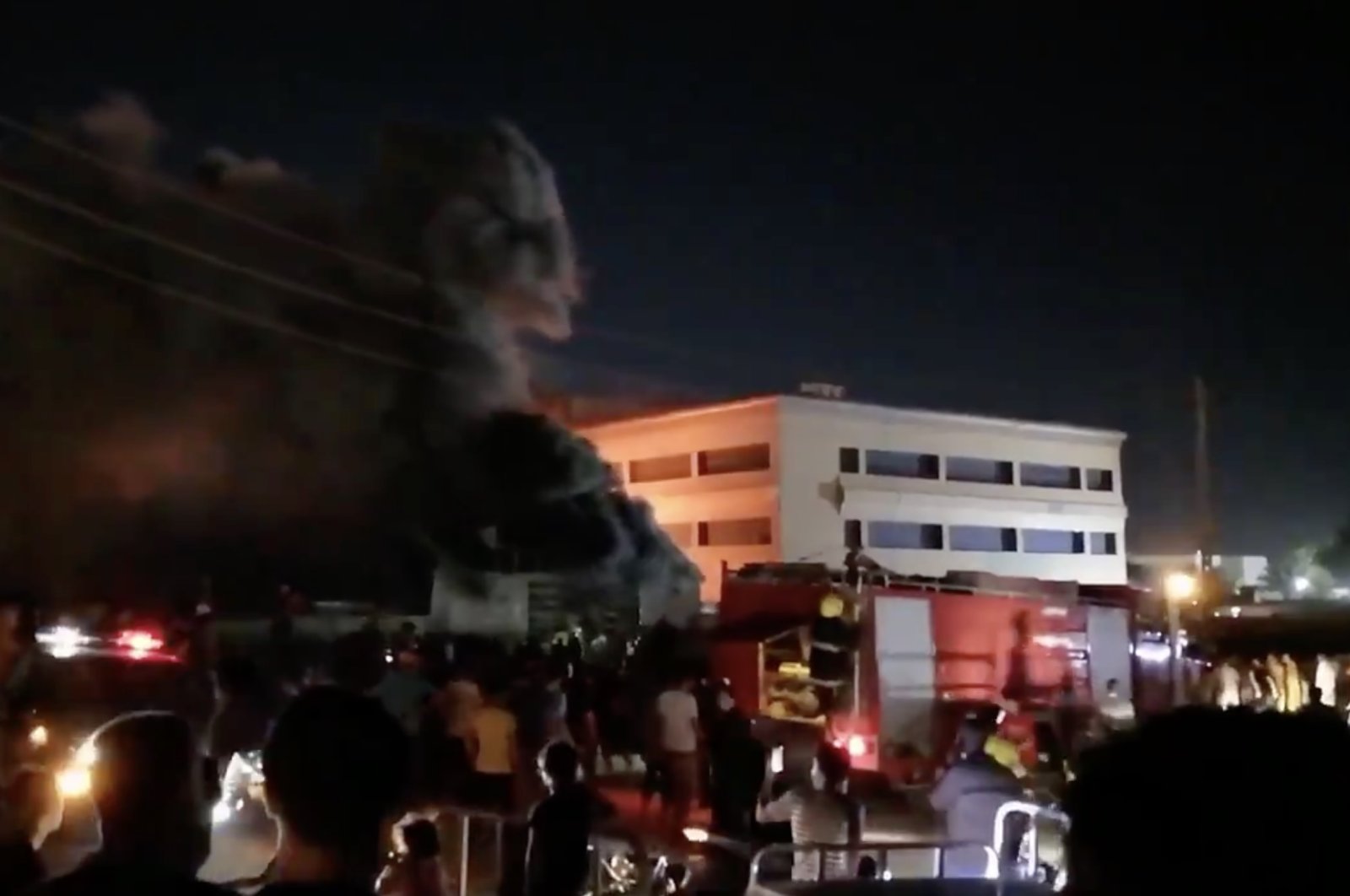 it's unclear exactly how the began at the Al Hussein teaching hospital in the southern city of Nassiriya.
The Prime minister has ordered the suspension and arrest of a number of people including the hospital manager the dead laid outside Al Hussein hospital in Nassiriya some have been identified others have not as anxious people continue their search for loved ones this just the latest disaster to hit iraq.
The catastrophe that occurred tonight is a tragedy and speechless it looks like iraq again has to suffer anguish and calamities. The fire swept through a new ward treating more than 60 people for covid19 it's still unclear how it started some officials claim an oxygen tank exploded while others point to an electrical short circuit.
Whatever the cause the damage is plain for all to see medical staff continue to treat the survivors but questions are already being asked this is the second time this year a fire has killed coronavirus patients at an iraqi hospital.
People are angry and want to know. From medical sources in the forensic science department is 92 but feared more are dead people still buried under the charred rubble and some are wounded.
Still started off with around 20 last night and now that's tripled in the last 12 hours so more are expected to come out of the rubble in charred corpses.
The sources have told that it was started with an explosion of an oxygen canister it really is a lethal mix with the heat wave electricity cuts which are rampant in this time of the year and faulty wiring all contributes to this lethal cocktail where an explosion just kills so many people.
Instantly a similar fire and explosion at a hospital in april already have the authorities done anything and have they done enough to improve safety at hospitals no we're clearly not because last april when that tragedy happened in baghdad hospital the Prime minister at the time who is currently embattled heading before an election.
In october and really his political capital is on the line  he had ordered at the time that all fire systems electrical systems or all safety measures across all of iraq's hospitals not just baghdad be checked upon and regularly maintain that clearly hasn't happened in this case.
For a covert patient to go in and to come out dead is really a calamity that embodies what's happening in iraq at the moment. The covid 19 situation in iraq at the moment it's been spiking again lacks measures.
There's trepidation and skepticism regarding the vaccines there's only one percent that have been fully inoculated in a country of 40 million.
One of the biggest countries in the middle east close to iran that has been ravaged by the coronavirus as well all of that has contributed to around 8000 9000 cases a day.
Had more than 1.4 million cases in total since the pandemic has started so iraq is battling with its ailing infrastructure the health system especially is dilapidated over many decades of corruption officials have been blamed.